Skateboarding and longboarding are a blast and you should start shredding immediately if you don't already. Getting a board lets you take to the streets solo or with friends, but is the penny board the best place to start out?
Here's our breakdown and honest opinion including penny board facts, and whether or not they're worth your hard-earned money.
History of the Penny Board
A quick background on penny boards: The name actually comes from the company Penny® Skateboards, which is an Australian based company founded in 2010. The name has quickly become synonymous with small boards that are similar to mini-cruiser longboards but specifically, penny boards always made of plastic. Now it's a term that represents a whole style of board category.
The original brand name boards were built to be the most durable and tough plastic boards on the market. Capable of taking the weight of a car over the middle with no damage but all the flex necessary to survive anything you could throw at it.
They were designed in smaller sizes to be more portable, and being made out of plastic for the same reason. The plastic also gives a unique flex pattern.
Many people remember starting out on a plastic skateboard that's very similar to a Penny board as a kid. The Penny® Skateboard company was built around bringing these classics back to life - making skating more accessible.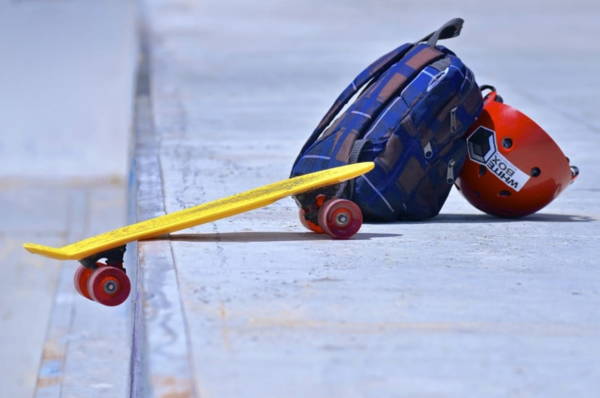 How much are Penny Boards? Are they quality?
Look around and you'll see that penny boards cost different amounts depending on where you order them or which brand you are looking at. We would recommend that if you get one you get the name brand: Penny® Skateboards. They make the best quality boards and created the entire genre of plastic mini-cruisers.
There are a ton of cheap options in the range of $20-60 on the internet. These are knock-off boards and the ride will reflect the cost: cheap and disappointing….
Knock off boards don't feature the same proprietary mold and will not hold up. Not to mention the bearings and trucks will generally be very low quality as well, making it hard to roll or turn as you would expect.
Our thoughts on this style of skateboard.
Penny boards are a ton of fun to skate and quickly became a pop-culture phenomenon. Chances are if you've been on Instagram or YouTube you've seen someone cruising around on one. They even appear in movies!
The dampening and ride of a penny board is different than a wood longboard and you'll have to test it out to see if you like it or not. They are advertised as being great for barefoot skating, which is awesome… until you bump your barefoot with the wheel and rip a toenail off. We definitely never recommend doing this...
If you are looking for portability and durability, a penny board is a great option, but so is a wood mini cruiser. We like the feel and flex of wood a bit more but the color options can make the penny board feel more customizable to your unique style.
Wood decks are built with more concave than a penny board and feature a wider platform for stability and cruising. They also have grip tape for the most control which is easy to replace.
Are Penny Boards good for beginners, should I buy a penny board?
If you are just starting out, it's in your best interest to grab something with more deck space so you can adjust your feet and have great balance. This extra length will make it much easier to start. Here's a collection of 27" boards available at Warehouse.
The small original style Penny® board is 22" long and will be hard to ride if you're just starting. The nickel board is 27" and will be a bit easier but these boards range in size options and can even be found as long as 36".
Check out our article here to help you find the best beginner longboard.
If you are starting out but need portability, than a wood mini-cruiser or a smaller penny board will be a great fit, but like we said above, smaller will be tougher to learn on! The fact that the penny board is portable and lightweight means that you can easily travel with it and always bring a board along. You can easily fit it in your bag for plane travel. It is also a good option for cruising the block or performing traditional skate tricks since it is so lightweight.


Where to buy penny boards?
Make sure you grab an authentic Penny Board! The site features many styles and even has a glow in the dark setups, blackout editions and pop art graphics options from your favorite cartoons!
If you'd prefer wood, then we've got you covered here at Concrete Coast. We may not sell Penny® Boards but we want to make sure you get the board of your dreams and the one that's the best for you. It's all about getting more skaters out into the world!
Still not convinced? See our 7 reasons why you should buy a mini-cruiser! 
---